If you are running a special promotion this Halloween, speak to Bluedot Display about pavement signs in West Sussex. We offer a range of sturdy substrates for outdoor advertising, to help you catch the attention of your audience. A combination of professional design and good placement can direct people to your door. Therefore, pavement signs are a great way to promote your services to the passing footfall traffic on the high street.
What are the benefits of Pavement Signs?
Pavement signs may not be your main priority when considering your shop signage in West Sussex. But you should not overlook the benefits that such business signage in West Sussex brings. We have summarised some of these below;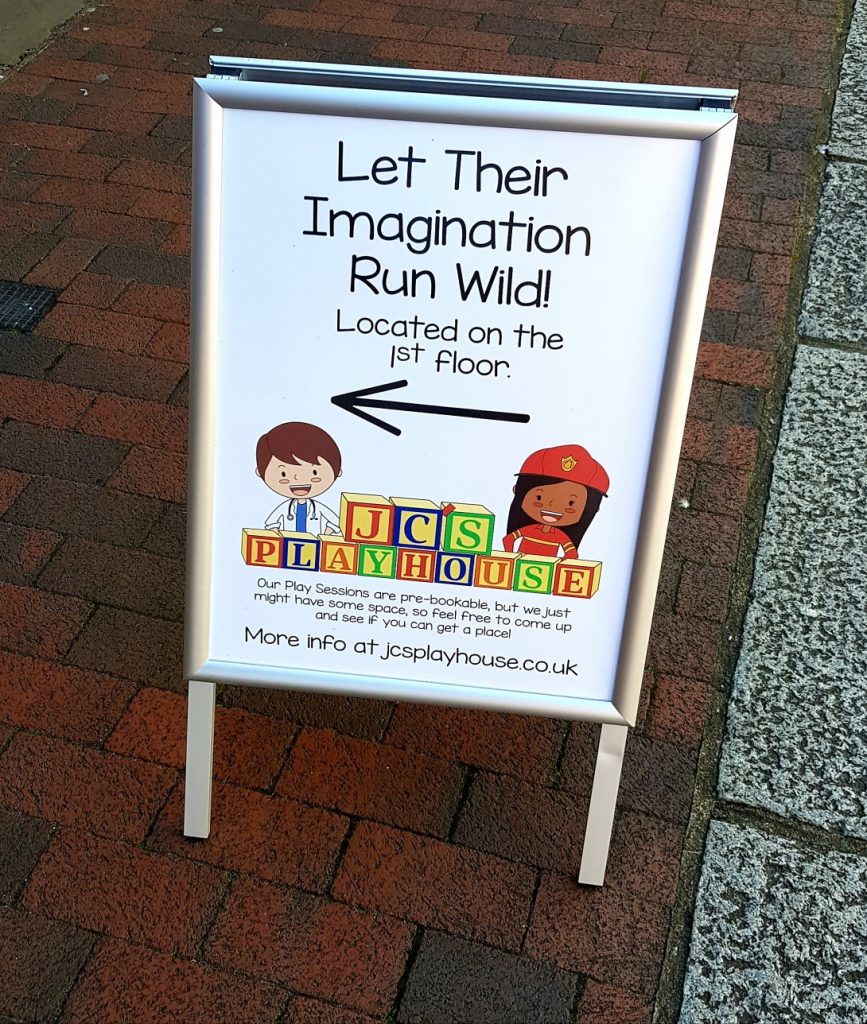 Open for Business
The main benefit of a pavement sign is its ability to let people know you are open, as they head up the high street. If you see that a business has put its sign out, you immediately know they are open and ready to trade.
Direction
If your business is just off the high street or not visible to the passing footfall, a sign at ground level is ideal. This lets you place your branding on the high street to direct people to your business nearby.
Promotion
Running a special offer or seasonal promotion? A bright, bold sign on ground level outside your business catches the attention of those passing by.
What Substrates are available?
Here at Bluedot Display, we can offer a range of outdoor substrates to suit any business model. From simple A-board printing in West Sussex to swing board signs for a more windproof solution. Our experienced and friendly team are happy to help you choose the best substrate for you.
A-Board Signs
This sign does what it says on the tin, opening into an A shape stand. Each side has its own board so you can catch the attention of people passing either way. They are also easy to set up and takedown at the end of the day, neatly folding flat.
Forecourt Signs
The substrates for forecourt stands are designed to be more robust with a larger scale design. This design can withstand more extreme weather conditions and high winds. In addition, it can also offer maximum impact for passing traffic due to the large printing area.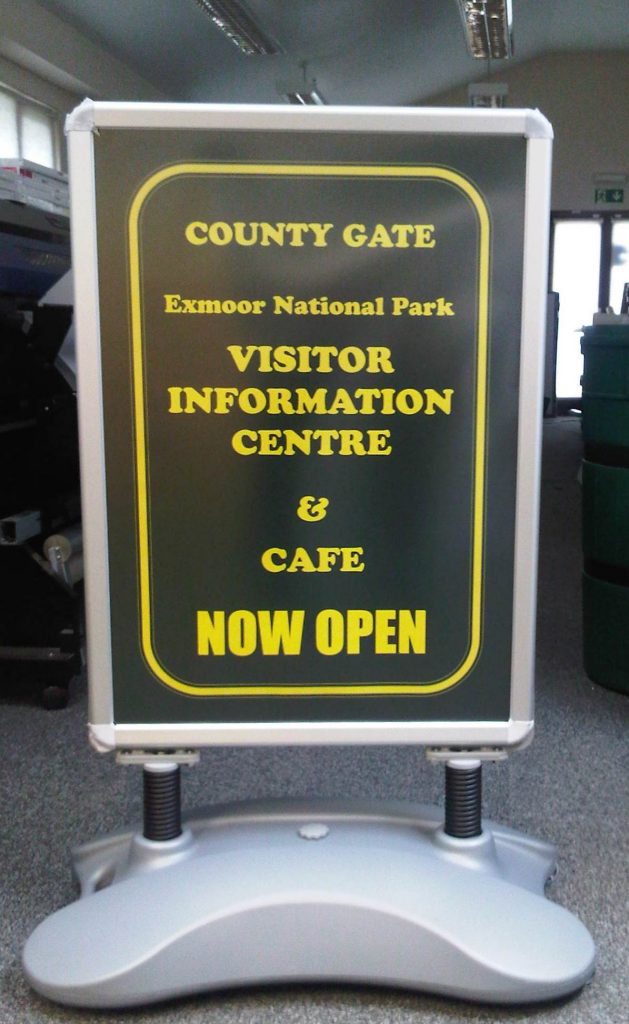 Swing Board Signs
A popular choice for high street advertising is the swing board sign. This is because it is high wind resistant with a double-sided advertising opportunity. These signs allow your business to stand out from the crowd in all weathers. Perfect for those Autumn promotions.
Chalkboard Signs
Chalkboard signs are great for flexibility in business such as menu changes, specials boards, and entertainment purposes. We print your brand onto the chalkboard, and you can design your own advertisement at any time.