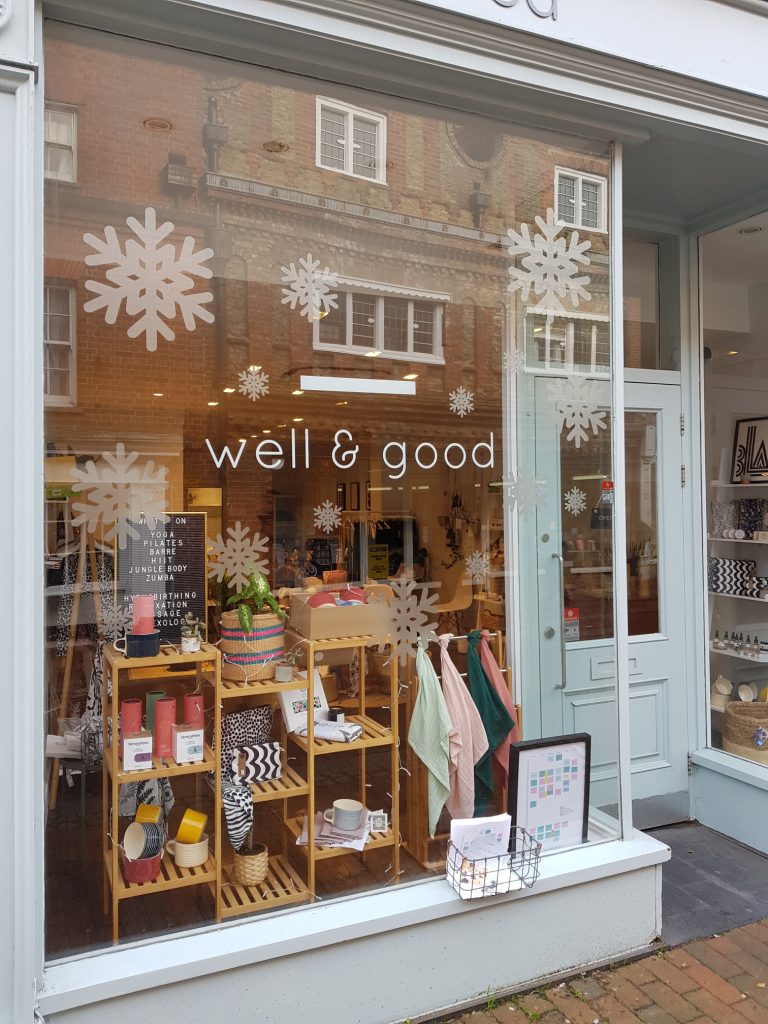 Printing services in Surrey.
The festive feeling has already begun across Surrey. This Thursday (21st November 2019) saw the Christmas lights switch-on in Guildford. We also see the start of Dorking Christmas Markets and light switch on this Sunday 24th November. The high streets are colourful with printed banners and billboards all enticing passers-by to spend our money with them. Therefore, here at Bluedot Display, we work relentlessly throughout November to provide businesses with printing services in Surrey. From shop signage to vibrant window displays our designs aim to capture the festive frenzy of potential shoppers.
Did you say Festive Frenzy?
Yes, the festive frenzy is what we refer to at this time of year to represent the opportunities brought by the festivities. With October seeming to drag on forever, November, in contrast, seems to pass by in no time. Therefore, towards the end of November with December looming over us, the panic begins. With so much to do; Christmas shopping, Santa's Grotto, Nativity plays, Christmas dinner preparations there is also so much to buy. Most people head out feeling overwhelmed with the endless to-do list on their minds. Confused and often stressed they enter the busy high street looking for guidance from shop signage and advertising banners.
Give me a sign!
Bluedot Display offers a multitude of printing solutions, we have already designed many shop signs in Surrey. Our expert team of graphic designers knows how to capture the attention of passing trade for a range of industries. From A-boards to forecourt sign printing in Surrey, we can take your branding to the street. Consequently, guiding that festive frenzy footfall to your premises and promoting your products/services to a nearby audience.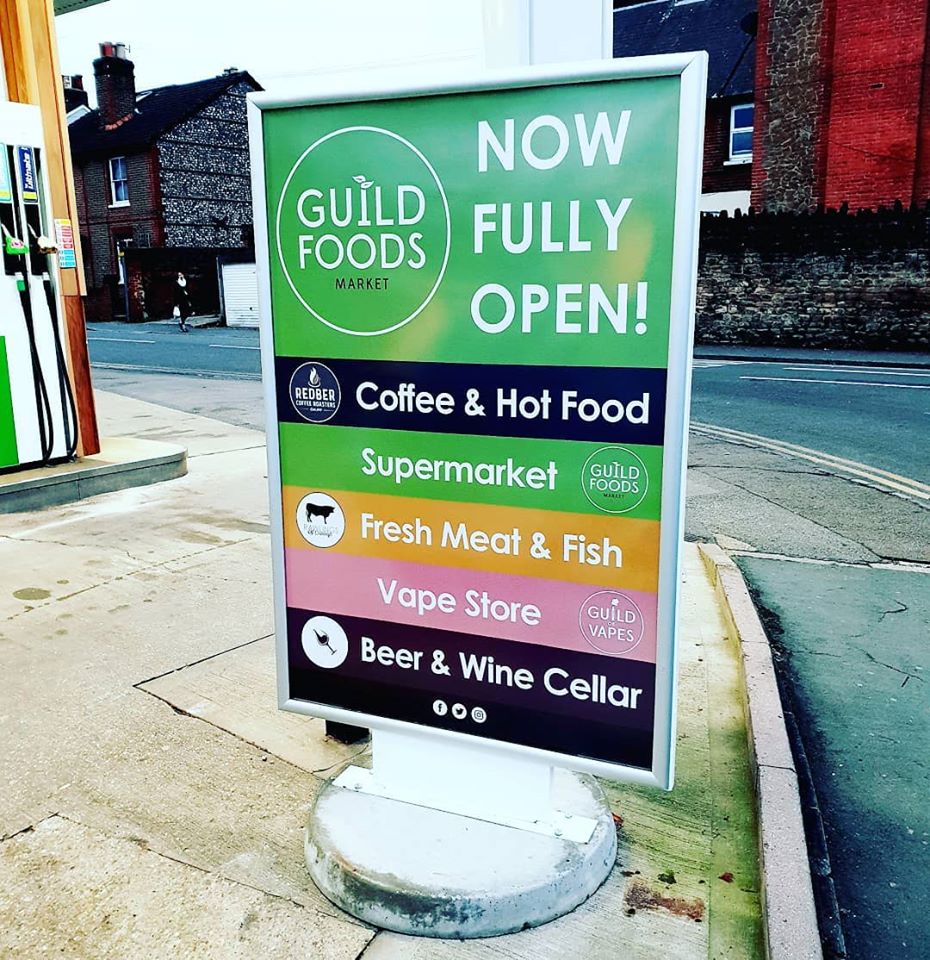 Want to be seen this Christmas?
If you have left it a little late for your Christmas preparations don't panic! There is still time to order your promotional printing and even replace your shops' sign in Surrey. Simply contact our friendly and helpful team with your requirements and we will get to work on your design. Once you are happy with the proposed artwork, we can have your chosen substrate printed and delivered to your door. You can use the links below to request a free quote or browse our online catalogue of available substrates.