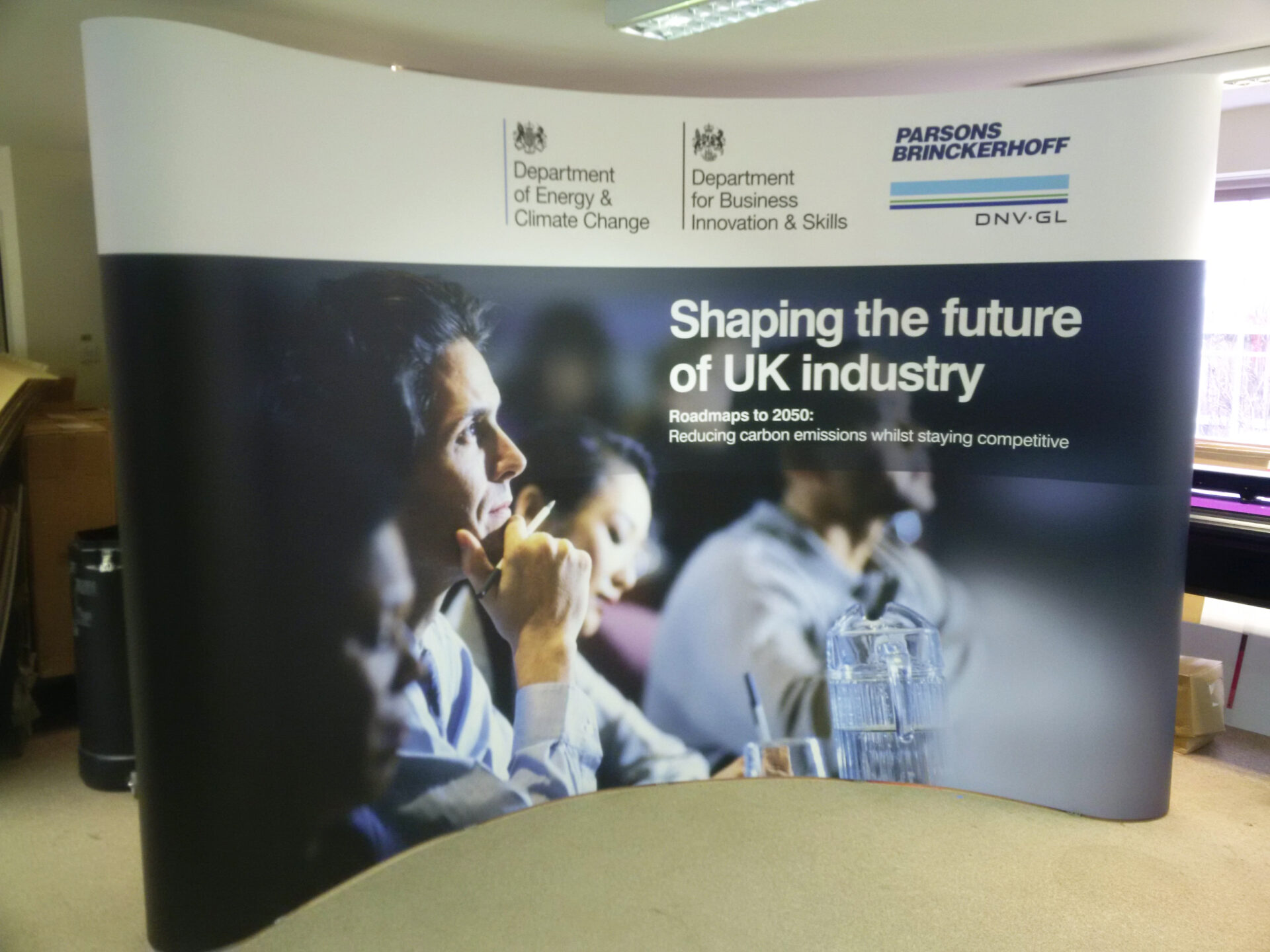 Pop Up stands provide an effective back wall for an exhibition stand or trade fair or a back drop for a trade launch or presentation.
What are they?
The stand is a lightweight frame which expands to create a skeleton frame. Once the popup stand is assembled, with the bars in place, you can hang the panels.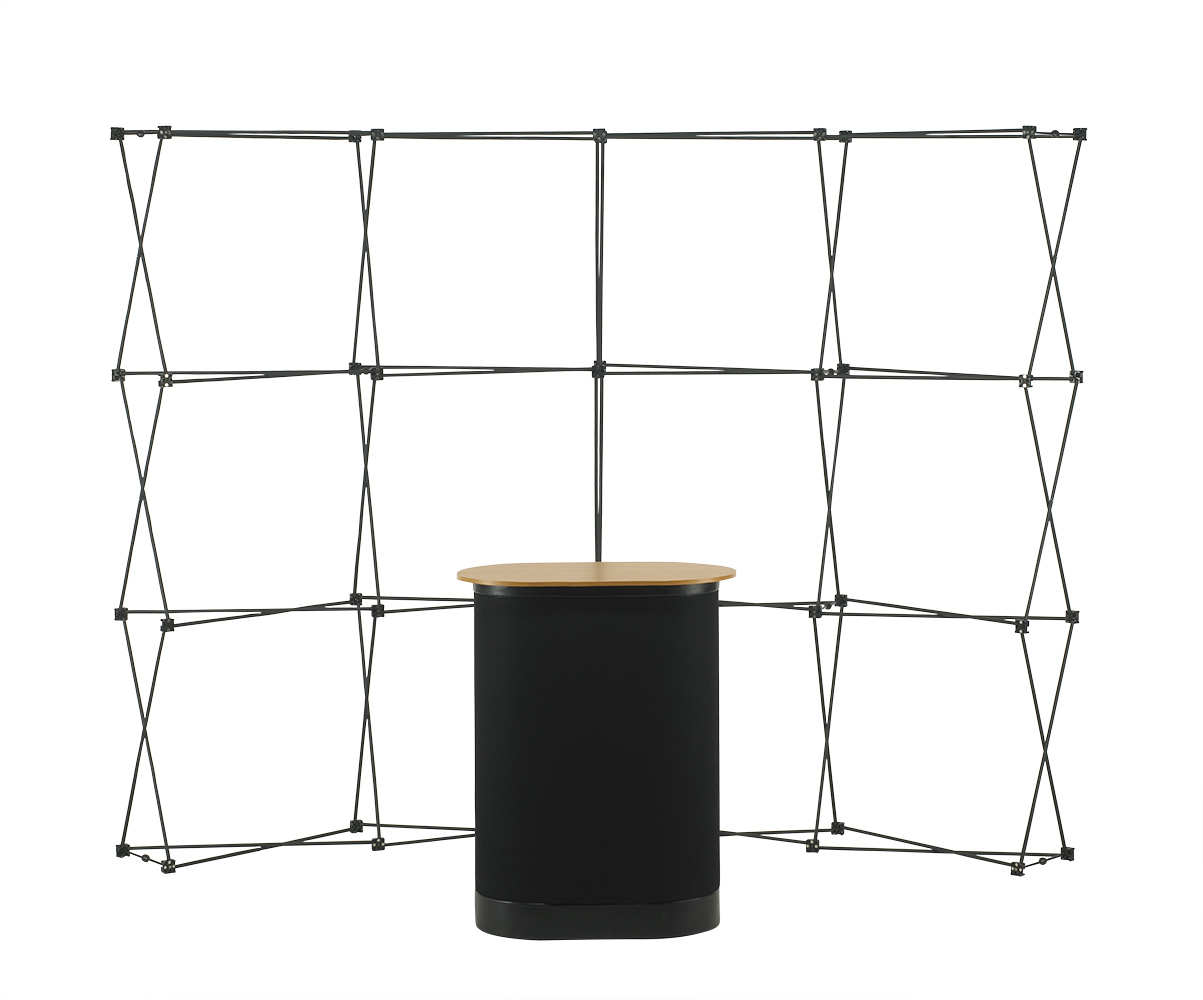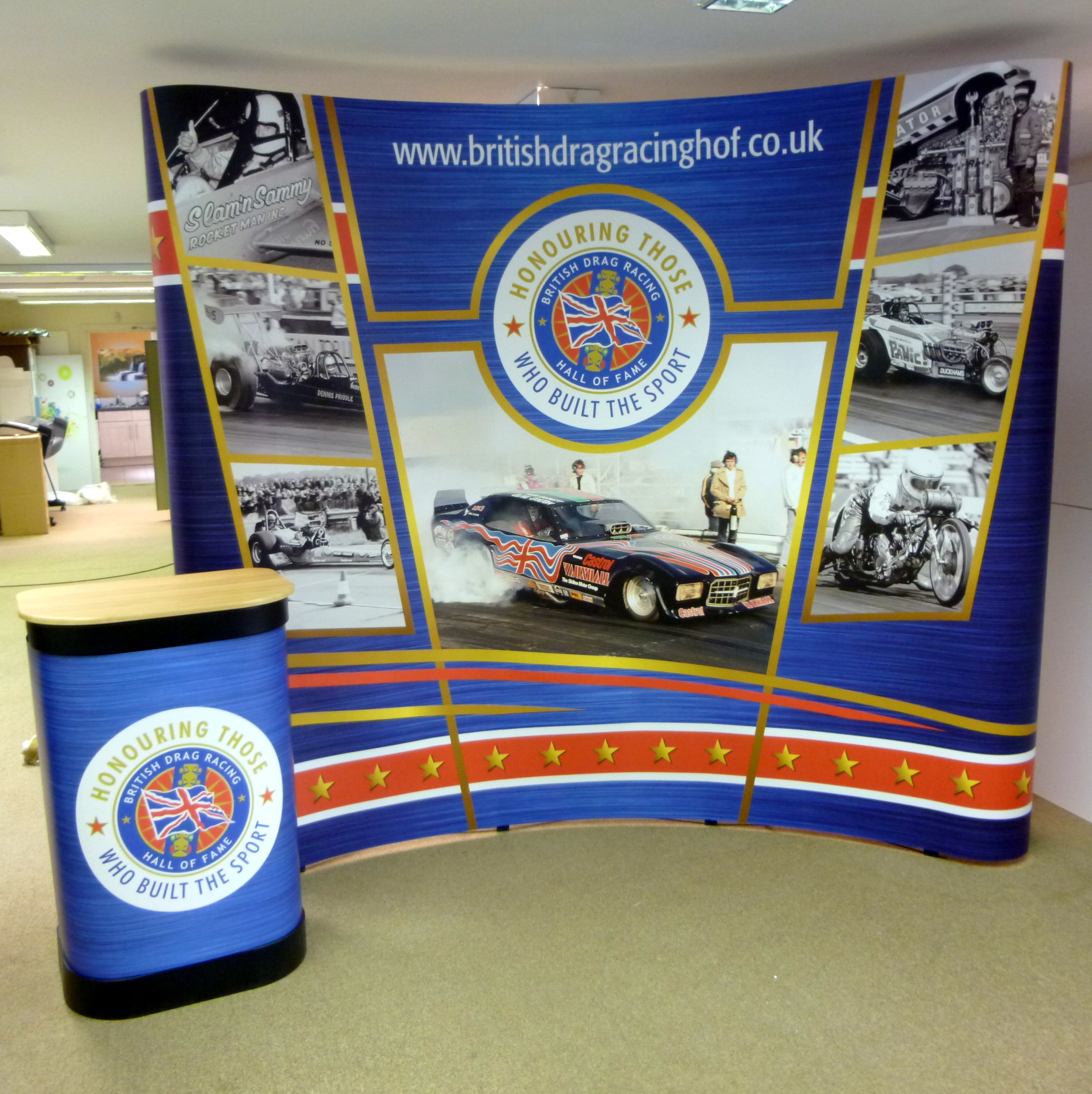 Pop Up Stands come in various sizes from 3×1 to 3×5 – image above is a 3×4 Curve. The terminology used refers to the number of 'quads' in the frame i.e. in the frame above, it is 3 quads high by 4 quads wide. It does not mean it is 3m high by 4m wide! In addition, they are available as a curved or straight stand. Lights can be added and the case can be wrapped to create a useful podium with a table top (see above).
Why choose one?
The appeal of these display stands comes from their portability, ease of assembly and great value for money. They can be assembled in minutes and can be packed quickly away for easy transportation, cutting down on transportation costs. One person can happily set up a stand, as all the graphics and frame are stored and transported in a wheeled hard case. The case will fit comfortably into an estate car.
Whatever the size of your available space, they will create an attractive seamless graphic display in a variety of styles to suit your specific display needs. The frame can be used for any future event with the either the same graphics or a new set of replacement panels. Although, traditionally used with single sided graphics, the frames can be dressed with double sided graphics.
The Pop Up stand was always the traditional 'go to' back wall or back drop, but now there are many other alternatives, such as Hop up Stands and Formulate Stands – these stands are dressed with a tensioned fabric graphic. Bluedot Display have the knowledge and experience to advise on the most suitable option for your budget and requirements.