Delivering impact to your your target audience is critical at every point in the sales cycle. Your business, products and services should deliver memorable advertising, that live long in the mind of your customers. Effective advertising provides the foundation from which to generate brand awareness, build customer relationships, create loyalty and uplift profits. There are many advertising tools, tips and techniques, but one of the most cost effective options available is the utilisation of portable display stands. A stand out, reliable and engaging print channel that always delivers maximum impact. The benefits to investing in portable display stands, include;
Beautiful Graphics – Portable display stands allow you to indulge in wide ranging bespoke designs that conveys targeted messages to your prospects whilst always remaining on brand.
Affordable – Portable display stands are relatively low in cost, providing significant bang for you buck.
Light weight and easy to install – They can be compactly packed, are light in weight and can be very easily assembled and reassembled.
Reusable – Highly versatile allowing you to reuse over and over again, from one event to another
Durable – Outdoor Portable display stands work just as well outdoors as they can in the comfort of an indoor exhibition or trade event
There are a whole host of portable display stands that can deliver marketing value to your business, here are a selection: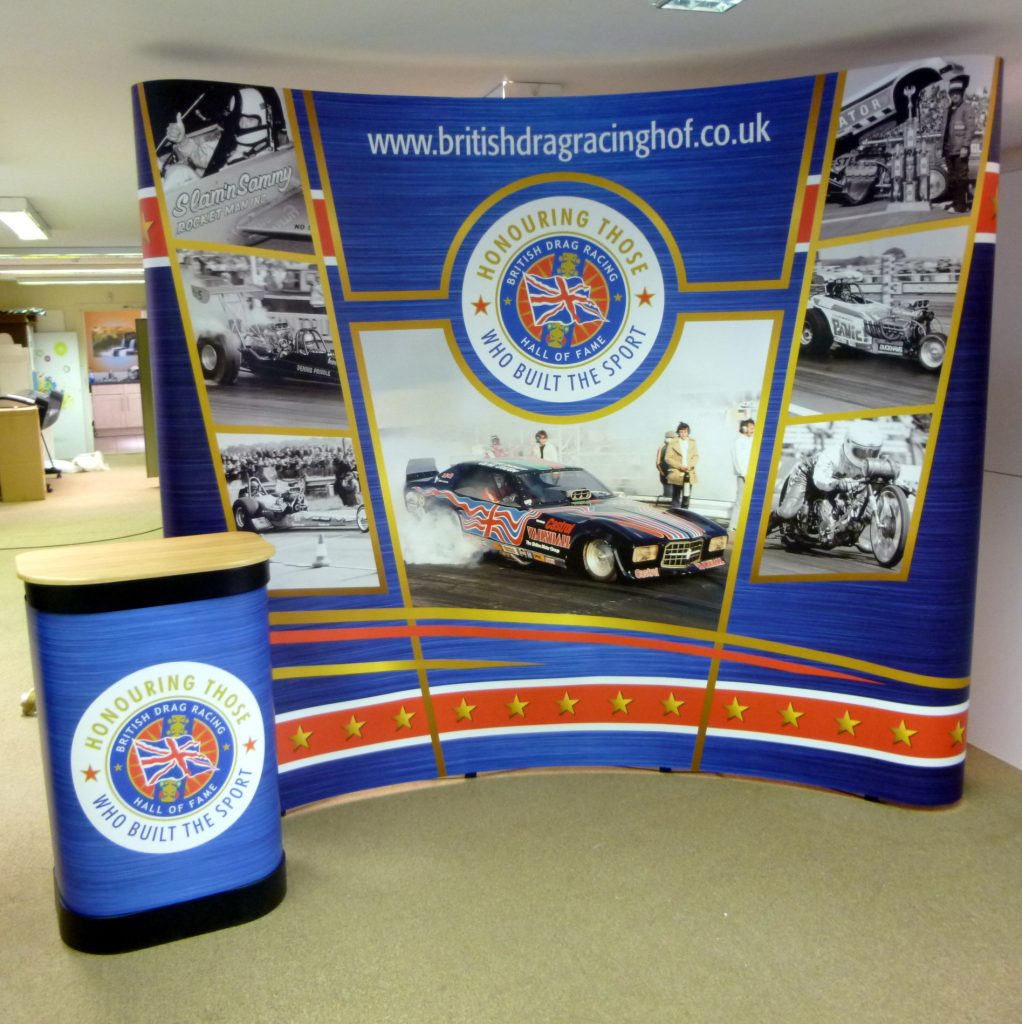 Pop up display stands – Considered one of the best portable display stands on the market, they are attractive, eye-catching and come in all sorts of shapes and sizes to suit your marketing needs. As an added bonus, they can also include spotlights to ensure your brand always stands out.
Exhibition display stands – These are exhibition specific stands that can have 3D visual images displayed, helping drive customer engagement. They are always tailored to suit your exhibition needs.
Roller Banners – Best suited for those tight spaces where floor space may be limited. They are extremely durable, compact and can be displayed as single or double sided.
So give portable display stands a try today – available at Blue Dot Display in Surrey, the market leading printers for portable display stands fulfilling all your marketing needs.