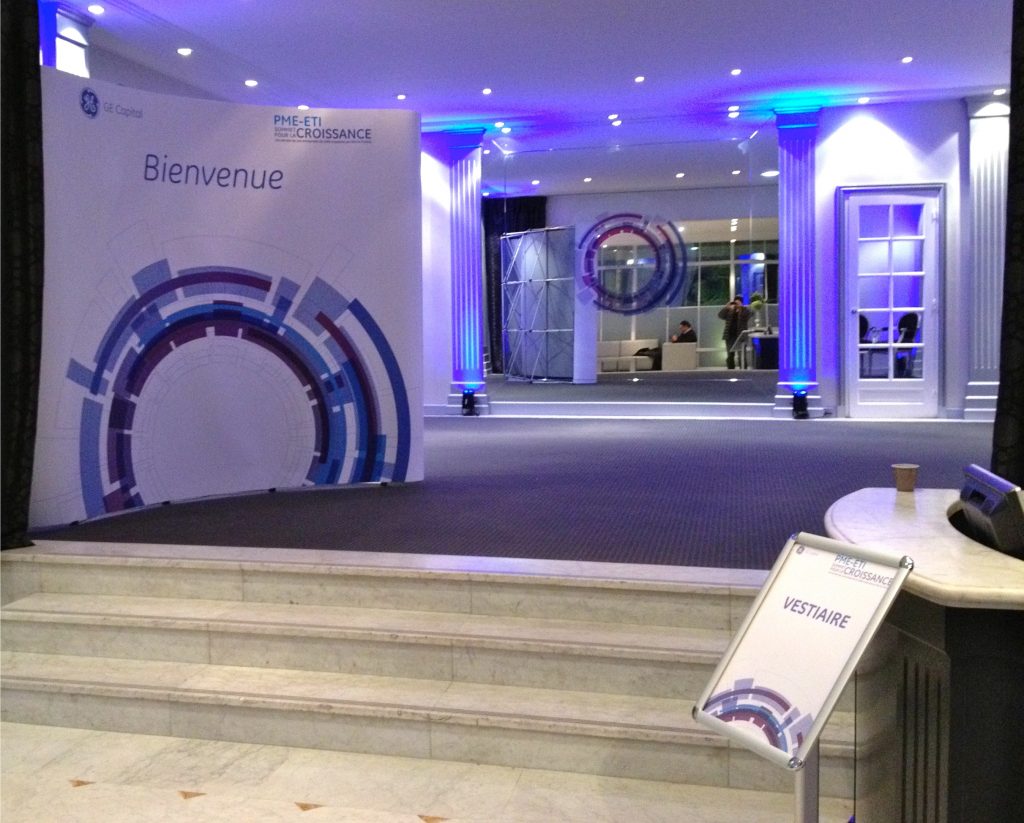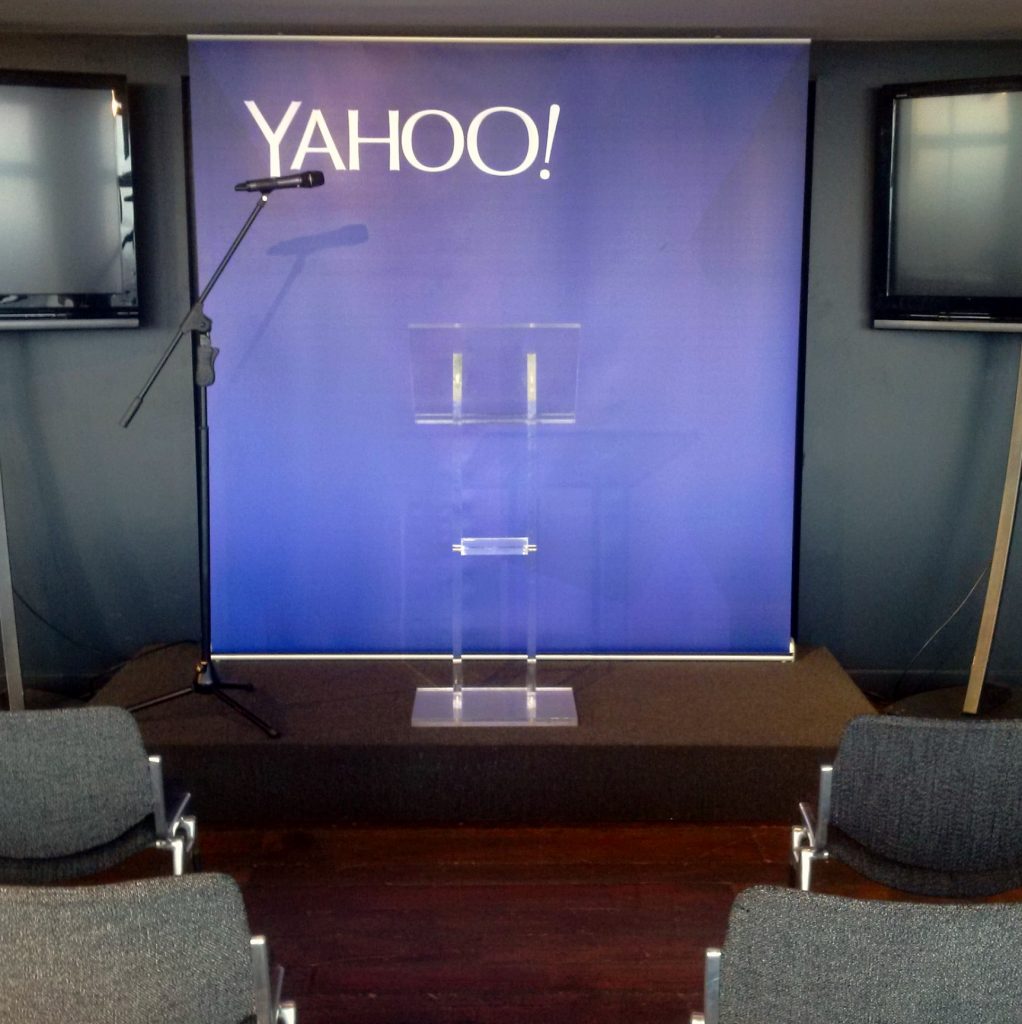 Bluedot Display can supply graphics, signage and all related print for your conference or event, including backdrops, stage graphics, directional signage, branding for the venue, lectern and table graphics, menus & badges, branded pens, notebooks, folders, flyers, roller banners, pop up stands and much more. Some simple branding and signage can transform the event's venue to promote your company both on the inside and outside.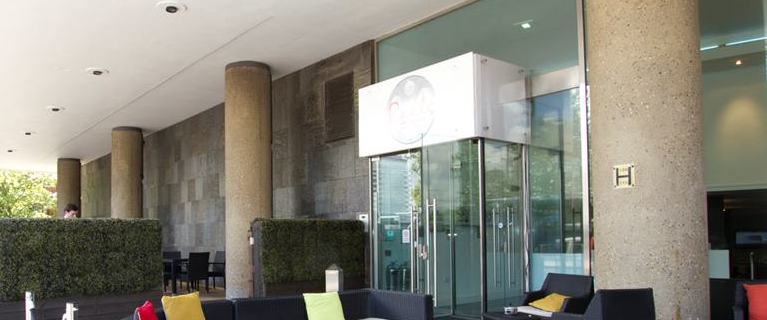 ……before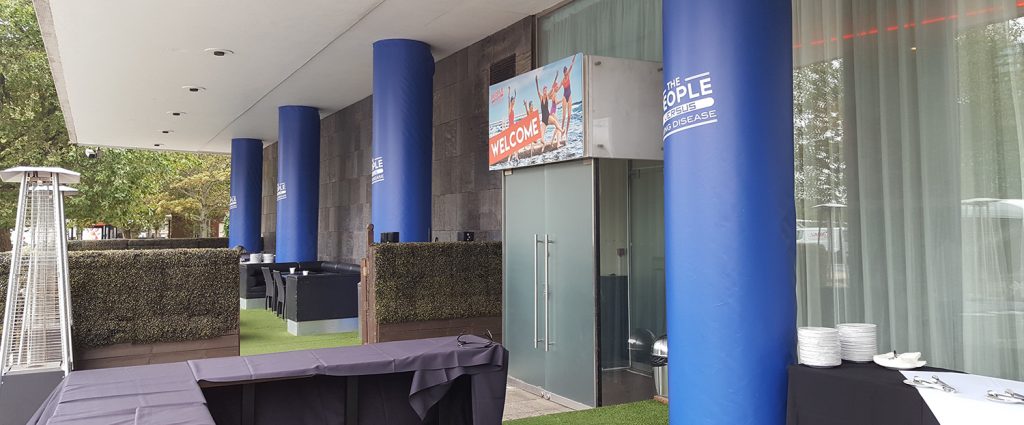 ……after.
In addition to the graphics required to brand the venue, Bluedot Display will provide all of the necessary directional signage for the event in the format that suits the venue and budget. Alternative options can be supplied….for example the Agenda can be displayed on a roller banner or a 3m Totem (see attached images). Bluedot Display has the experience of supplying a wide range of graphic and signage solutions to help achieve a successfully delivered conference.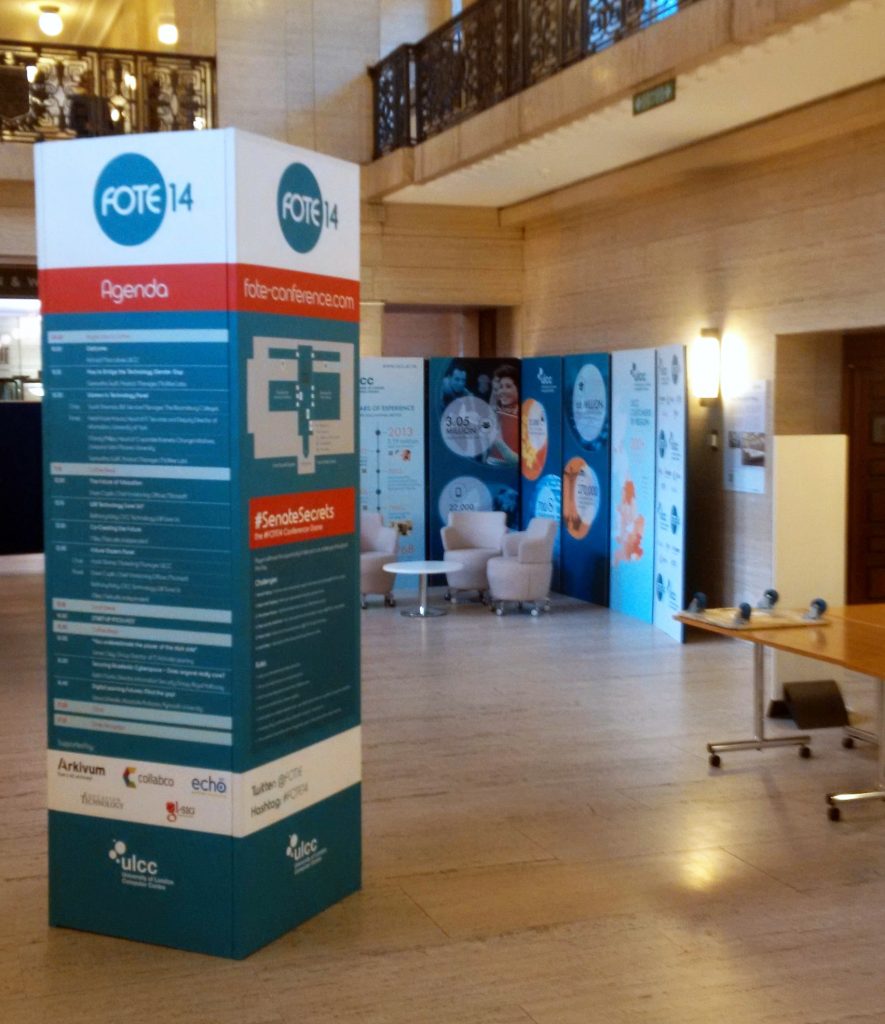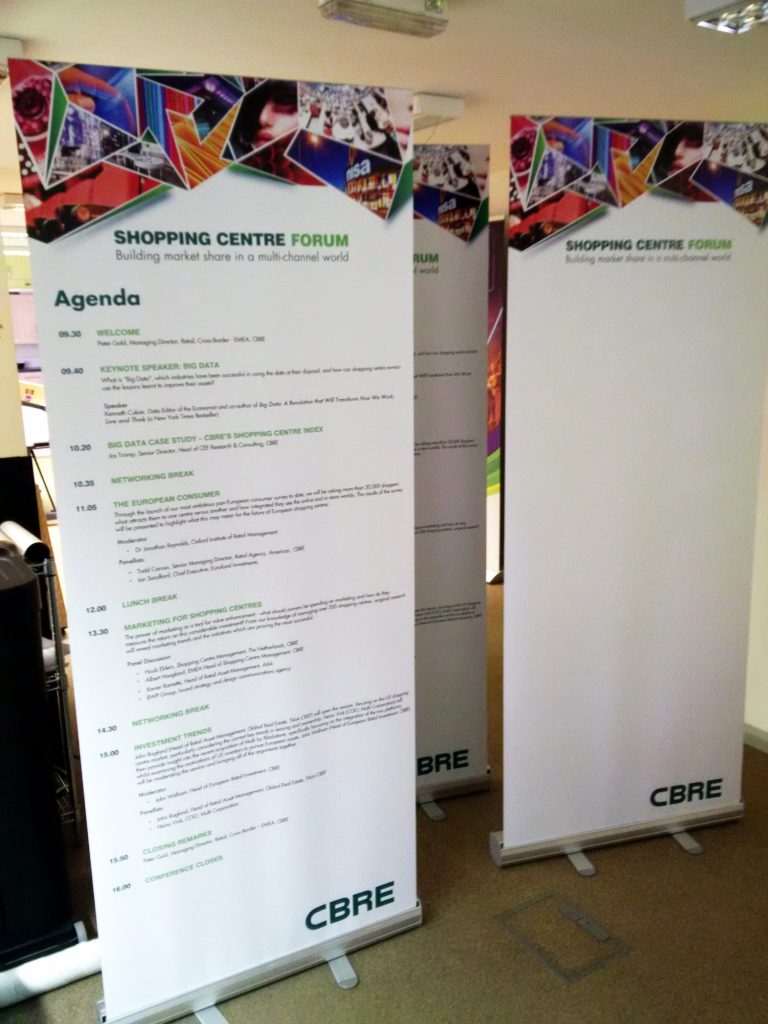 Bluedot Display can also supply folders, flyers, badges and any branded pens, notebooks, lanyards to enhance your conference. Bluedot Display are able to provide the complete print service for all of the print elements necessary for your conference or event.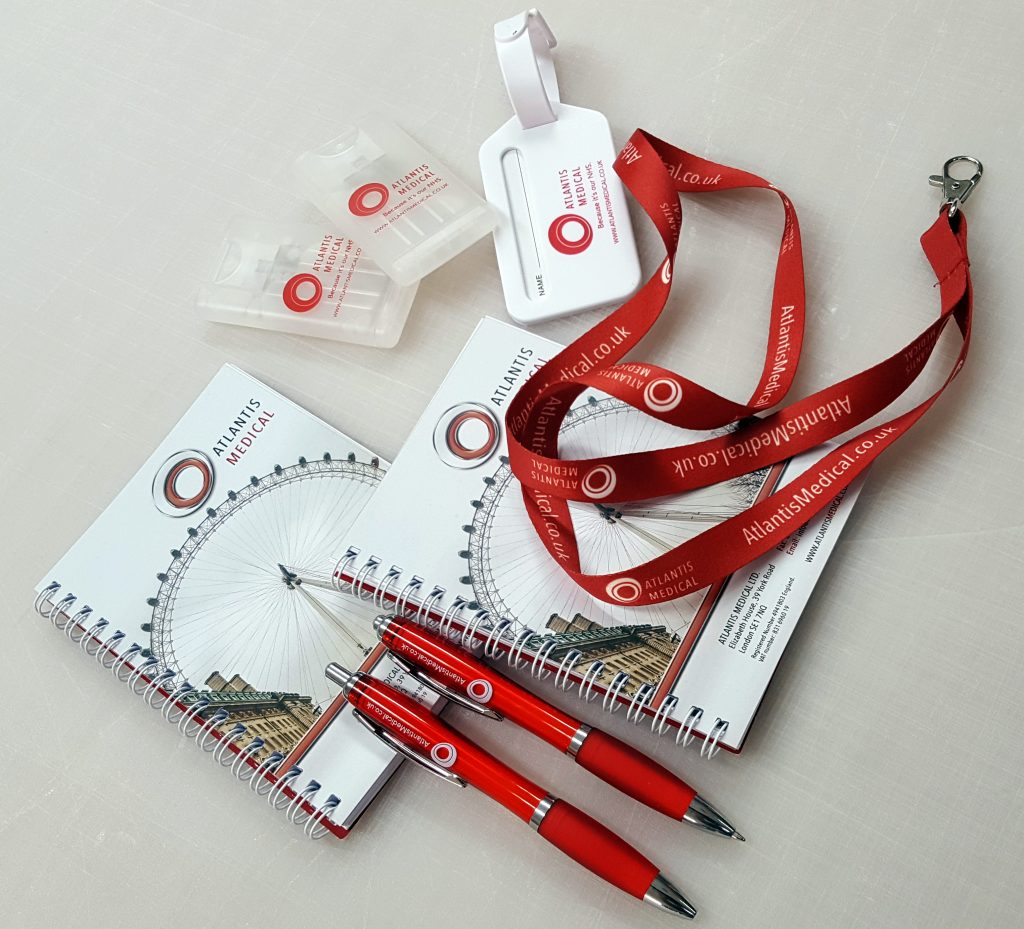 In the event that help is required with installation, such as vinyl graphics, Bluedot Display is able to provide this service.
For all items that we print in-house, we can provide a fast turn around and attention to detail. Print will be consistent across all media.
Bluedot Display have the knowledge and experience to advise on the most suitable option for your budget and requirements.