In a digital world, printing remains a timeless method of advertising for most companies. From business cards to banners, it's easy to forget how big a part it plays in your company profile. Here at Bluedot Display, we have been creating advertisement banners in West Sussex for a varied range of industries. Therefore, we want to remind people just how beneficial print advertising is. Starting with banner printing.
Why use banners to promote your business?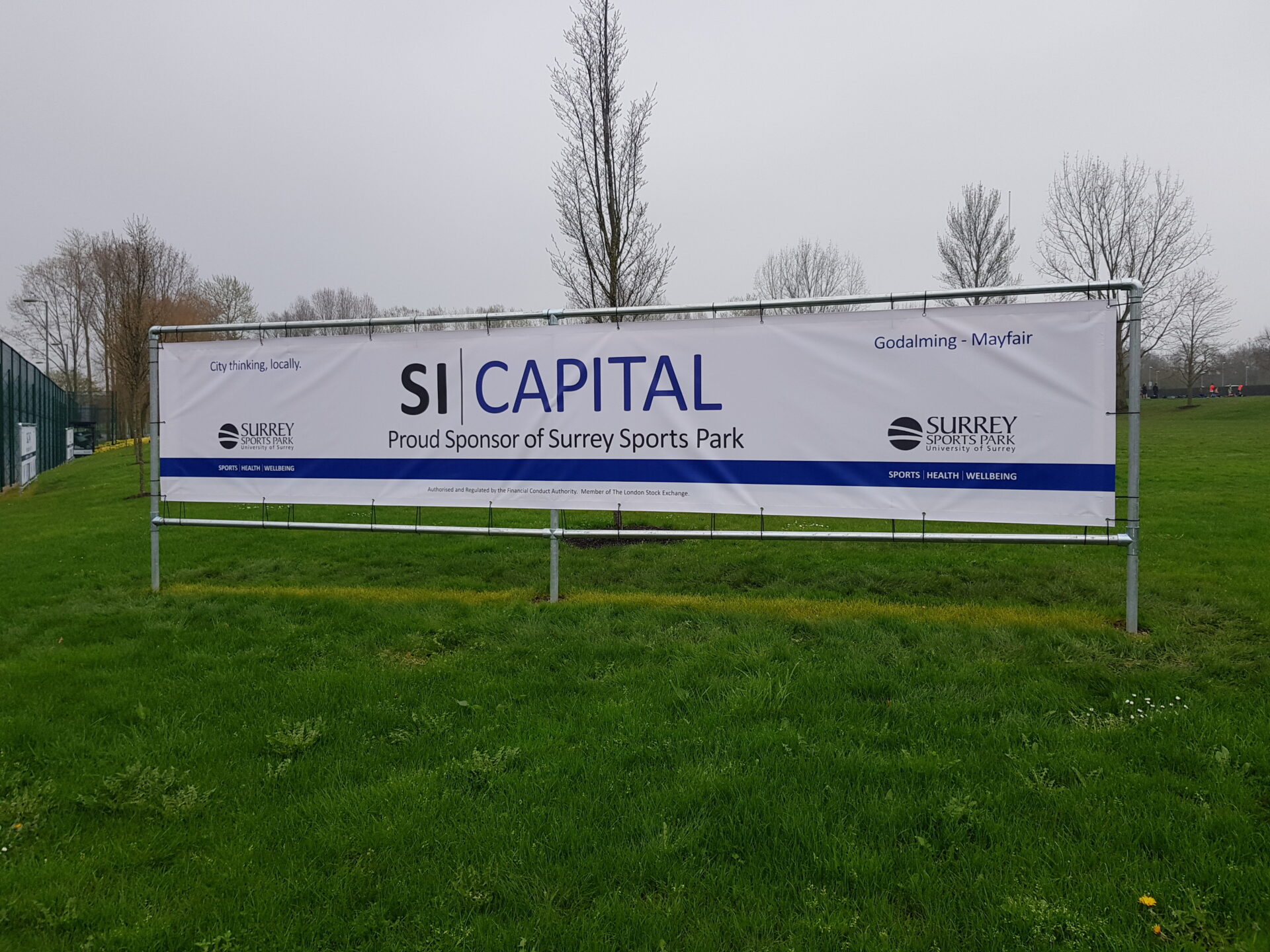 We could reel off the benefits of large format printing in West Sussex all day. Banners have an abundance of advantages when it comes to getting your business seen. But to keep things simple we have narrowed it down to 5 key advantages.
Engagement
Whether it's a new business or a promotion, banners are a great way to engage your target market. Combining your branding with vibrant designs, the banners can be hung in various locations. They also allow you to create a memorable image or unique point of sale which is associated with your brand. Such designs, incorporated with a strong call to action, are likely to create more of an impact to capture your audience.
Reinforcement
Printed advertisements such as banners or posters in West Sussex, are an effective way to reinforce other campaigns. For example, if someone scrolling on social media sees your promotion, it may ignite interest. However, such is the nature of social media, that the user may get distracted before they can act. Using printed banners as a reinforcement brings your offer from the digital world to the real world. Therefore, reminding people to revisit the idea and act.
Reusable
Arguably, one of the biggest merits of vinyl banners in West Sussex is the longevity of the product. A sustainable solution to promoting temporary or seasonal offers. Simply hang your banner throughout your promotion, then take down and fold away until it is required again. In addition, if you attend any events away from your premises, you can take your banner with you.
Flexible
Flexibility in your marketing is key, and vinyl substrates offer just that! Ideal for both indoor and outdoor use due to its durability in all weather conditions. Banners are also easy to install and takedown, but above all require little storage space. You can hang them above your door to reinforce other platforms such as your pavement signs in West Sussex.
Cost-Effective
Most importantly, this form of advertising is very cost-effective. Due to the reasons we mentioned above, it is easy to see the value of advertisement banners in West Sussex. Flexible for any occasion and reusable they allow you to reach a wider audience and reinforce your promotion.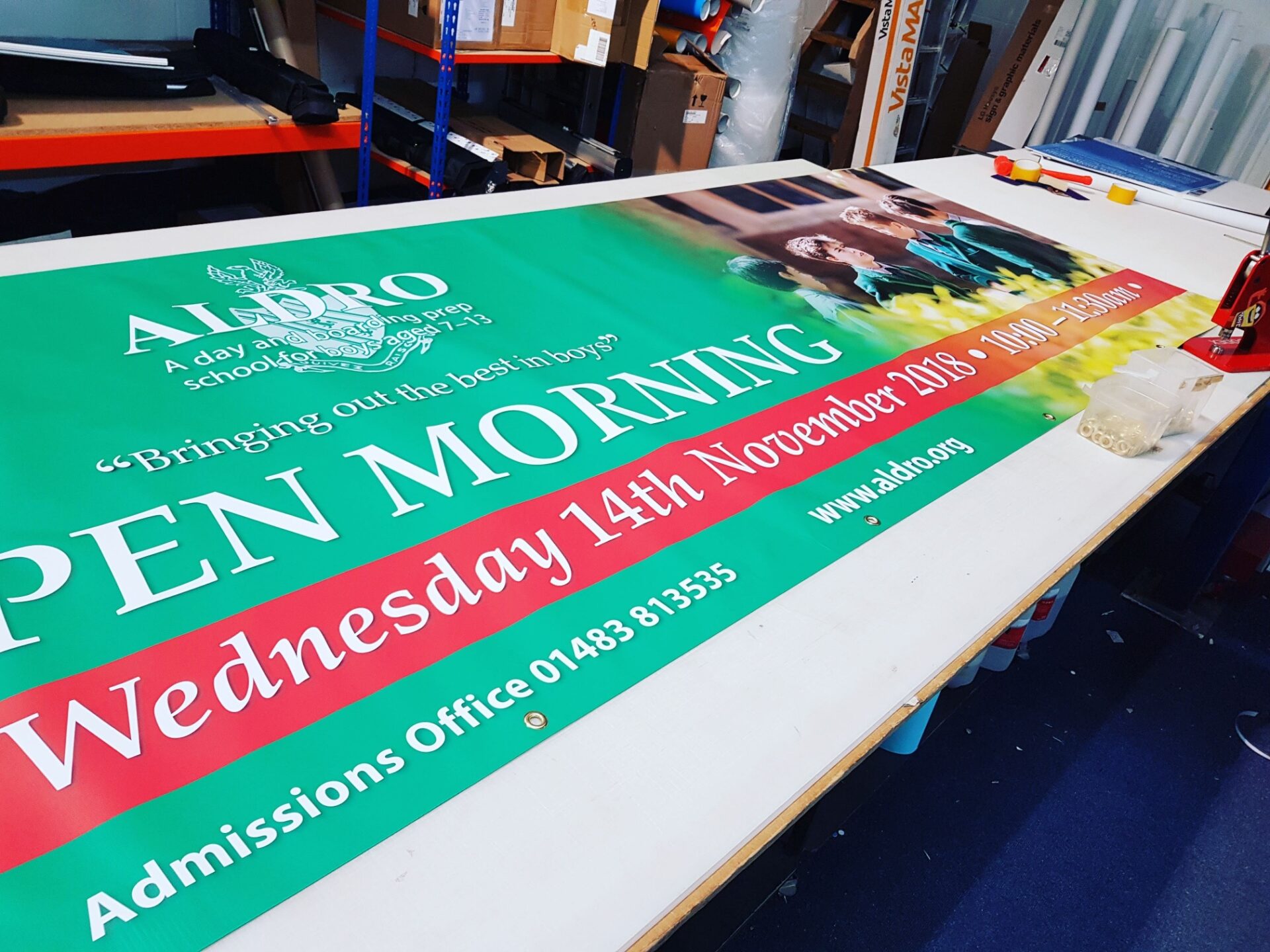 Order Printed Banners in West Sussex
Ordering printed banners in West Sussex could not be easier. Simply click the get a quote link below, fill in your contact details and we will provide a free no-obligation quote. Alternatively, you can call our team on  01483 861168